Congratulate your dancer or promote your business in Impact Dance Studio's Recital Ad Book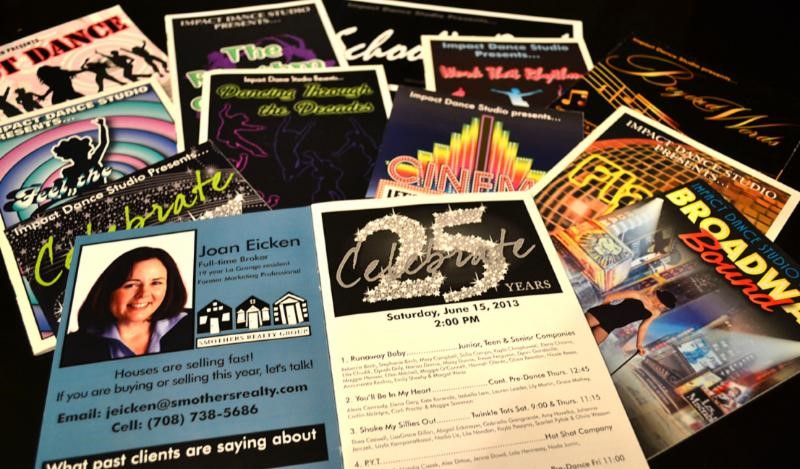 On Saturday, June 10 and Sunday, June 11 Impact Dance Studio will hold seven dance recital shows at Hinsdale Central High School. We are expecting an audience of over four thousand between the seven performances.
The studio is offering business advertisement space as well as personalized greeting space in this year's souvenir recital program. This is a great way to advertise your business to many new and potential customers, or possibly offer a coupon to your existing clientele. Parents, this is a fun way to congratulate your dancer on a year of hard work! Contact Marisa at 708-354-JUMP to place your ad.